Friends of Come and Drive It
This exclusive list is for companies, influencers, websites, and people we stand behind.
You can't pay to be here, you have to earn it.
---
Companies
SPL Parts
American-made, top-tier suspension manufacturer for Nissan, Porsche, Infiniti, BMW, and more. They build lightweight, strong, and highly adjustable suspension arms to adjust static and dynamic geometry such as camber, caster, and toe. You can also find a nice selection of solid aluminum replacement bushings for subframes and drivetrain mounts, and replacement spherical bushings for key suspension points. I worked here years ago and highly recommend them.
A1 Partsmart
A modern, honestly-ran, and long standing auto recycler in Central Texas. They specialize in late model foreign and domestic vehicles and keep a good inventory of parts. Bruce, the owner, has always taken good care of me and my family for years.
Killer B Motorsports
Killer B makes some great upgrades for the EJ / FA series motors right here in the US. They're also a contributor to our articles and genuinely good people.
Injector Dynamics
Injector Dynamics builds industry leading fueling products. If you need injectors or a great fuel filter, you can't go wrong with ID.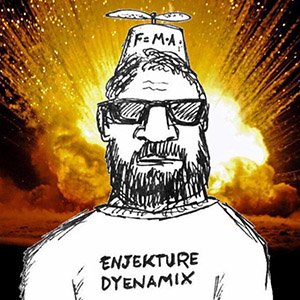 Artist Rendering of ID's Mascot
---
Influencers
EricTheCarGuy
Eric is an ASE-certified mechanic that posts a ton of informative videos on how to diagnose, fix, and maintain all sorts of vehicles. Definitely check out his channel.
Mighty Car Mods
Marty and Moog are two bona-fide car guys that do all sorts of entertaining videos. As my Aussie friend would say ... "you get both the steak and the sizzle." Check out all of the Seasons. They aren't very technical or scientific, but they are a good entertaining duo.
---
Websites
MotoIQ
What happens when you get a bunch of smart guys blogging? ... MotoIQ is what happens!
Power and Speed Podcast
http://www.readingtondigital.libsyn.com/
Some seriously good information from people far smarter than me. Definitely listen in to this podcast.